What does tradition mean to you?

If you haven't already guessed, I love this time of year. The days are long, the sun is warm and the house is filled with more laughter (mostly) and unique smells that instantly bring a smile to my face. There's no doubt that it's the smell and sound of tradition, the traditions of Christmas.
Do you remember things about the festive season when you were growing up? Was it something you ate? The smell of glazed ham, garden potatoes or fresh prawns? Or was it making presents for each other or going to the local carols? As I think about what this time of year means to me, it becomes evident that it's the traditions the we have as a family, that make Christmas so special. The more I talk to others, I hear about new traditions, some of which really excite me.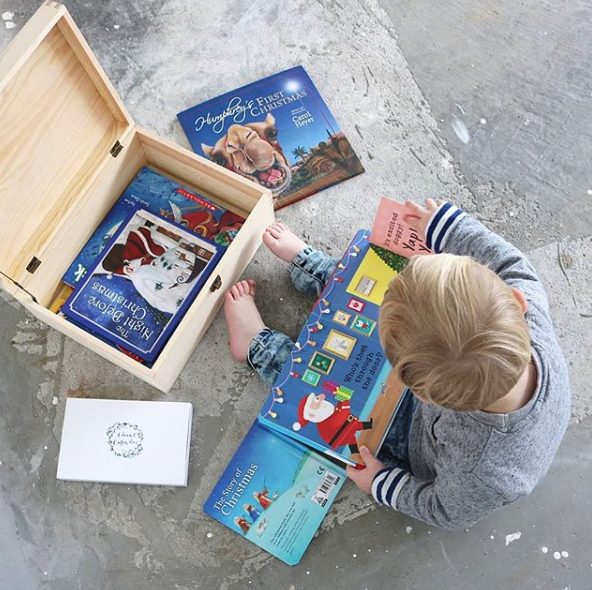 Traditions are what make us, they are embedded into our culture, our history and shape our norm. A recent conversation about Christmas traditions got me excited so let me share some special Christmas traditions with you … so in no particular order here are some ideas I've put together:
December = Christmas story month! The excitement of snuggling up our kids and seeing their faces light up with a Christmas story will never get old. Get out your collection of Christmas books and read one each night until Christmas, perhaps is there a new one added each year? Perhaps there are 12 on rotation, 24 special ones (!) or even a special six? It is a beautiful way to bond and get the kids excited and reinforce the special stories of Christmas. Why not do a swap with family or friends for a week or two to get a fresh story or too to read?
Sweet dreams – get your kids a special Christmas pillow case that they use for the month of December (with regular washing of course)
Tis the season to be kind – This is one of my absolute favourite traditions. For me Christmas is as much about being gracious and showing gratitude as it is anything else so I am right behind the "acts of kindness" traditions. This one costs nothing, or very little and can be translate anyway you want but the idea is the that you work together as a family to do things for others, as acts of kindness. 10 days / 12 days / 5 days / 1 day it doesn't matter – do what works for your family
Ginger all around us – when I recently spoke to a group of mums one of their favourite traditions involved cooking and in particular cooking ginger bread men or gingerbread houses. I absolutely loved this, and what a special treat for the kids. They told me this is an annual tradition as soon as the kids break up from school. I know not everyone is a Betty Crocker, so I did some research and Ikea has delivered. They have kits from just $5. If you trust your kids decorating skills they would also make beautiful gifts. I've also seen local supermarkets with some great kits too!
Escape the distraction and make decorating your tree a phone free time – today we have a unhealthy relationship with our phone, iPads and other devices so why not actively pop them away and have distraction free time, tune into your family only as you set up and decorate your tree, put the carols on and just enjoy all that Christmas has to offer.
Mark the year. Another favourite, don't let the years fly by unnoticed get a special something that reminds of the year gone by and hang it on the tree – mark it with the years date. It could be from a holiday, a special place you've been, something from your home or garden or just something you love – you will create lasting memories and create talking points in the years to come
The special Christmas Eve Book – I know a few families who have a special read of The Night Before Christmas, and have done for generations
Pay it forward – I think this is a special idea and one I am going to be embracing. Going to a local toy store and choosing a gift each for someone less fortunate than ourselves. Each child chooses one for a child the same age, wraps them and then leaves them under one of the donation trees.
Christmas Night ideas (if you have the energy). How about once the kids are in bed on Christmas night, you put together new toys and games so that they can spend the entire Boxing Day playing with their gifts – extend the fun?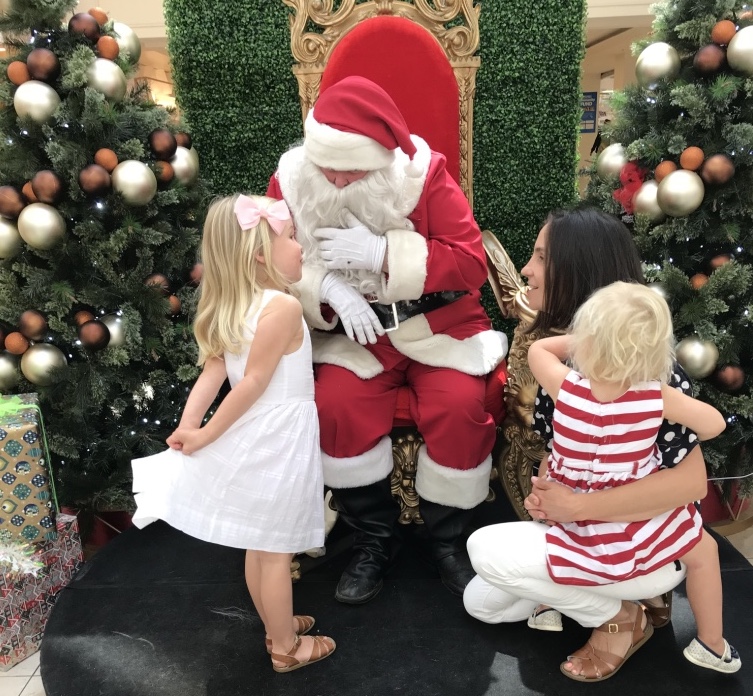 Some other favourite traditions I've come across include;
Making Christmas wrapping paper – fun holiday activities for the kids and so cherished by the recipient (or reusing artwork from the year that has bee?)
Christmas reef making with your friends (Adults that is)– forage each other's gardens, pop the champagne and have fun creating something unique with a ring of oasis!
Make an electronic Christmas Card – save on paper and get the family involved on making an electronic card
Get into the spirit of Christmas –after the kids have gone to bed (finally) create and organise the Santa gifts or eat the milk and cookies – with Santa hats on!
Write Santa letters – and if you want one back in the mail check out my shop https://lovefromsanta.com/personalised-letter-from-santa/
Elf on the shelf – too fun
Annual Santa photos
Baking gifts and Santa cookies
Christmas is a time for family, friends, laughter, love, food, tradition and gratitude. Why not add a new ritual this year and see if it sticks? It may just become a tradition for years to come.