A simple fun Christmas activity for the whole family
A few days ago I posted in my Instagram stories the fun little after school activity my girls and I completed. The making of our Christmas Wreath.
I had a lot of lovely comments back so I thought I would quickly explain the very easy process so you too can do this with your family!
All you need is:
x1 oasis ring (easily brought online, or at your local florist)
and abundance of leaves
some little helpers!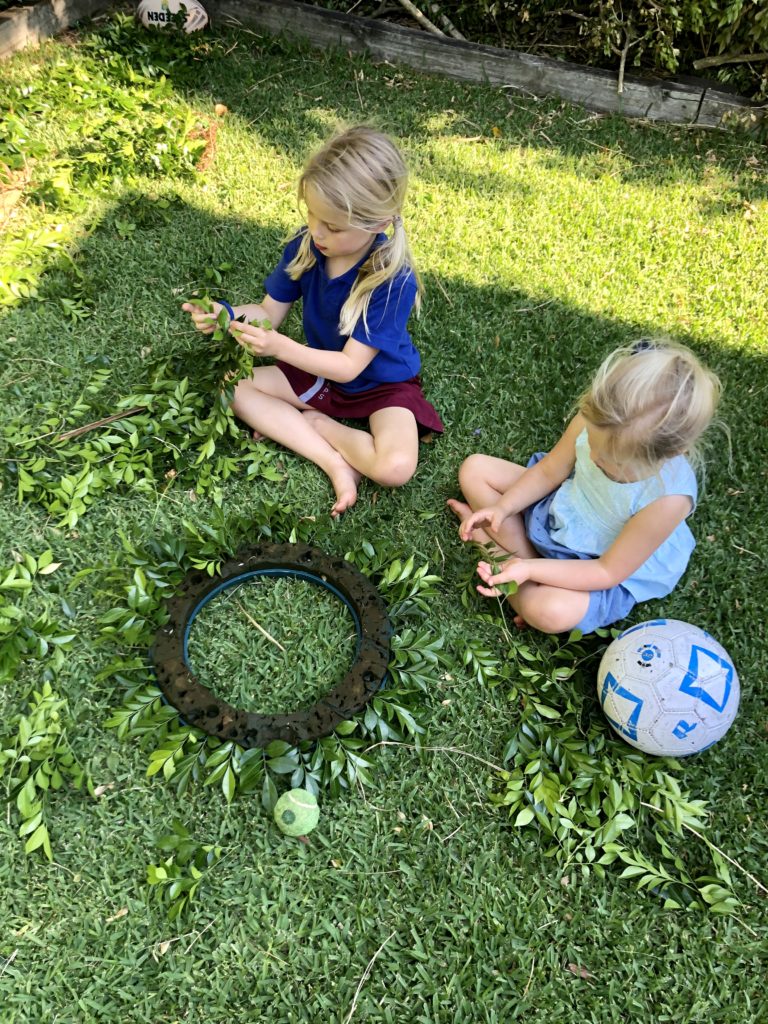 Being a typical Mum / Woman I was actually multitasking, when this activity started. The hedge needed trimming, so that is what I was doing. When I saw all the beautiful leaves I had cut off (the lovely special new growth) I whipped out our oasis Christmas Wreath, soaked it in water and gathered the troops!
We simply took the leaves and stuck them into the Oasis, starting with a bottom layer and working up higher and higher as we completed each layer. It was so easy – and fun. You couldn't really do anything wrong.
At the end we did a final check to see if we would see any Oasis, sticking more leaves into any spaces we spotted.
We then left the ring in a shallow pool of water over night (because you need to do that with Oasis so that it really absorbs and holds the water).
The finishing touch was a hydrangea head from the garden that we broke into small sections and poked into the oasis in a circle in the middle.
Even our dog got involved with this fun activity (well he plonked his ball right amongst our leaves so we would keep throwing it to him!)
All that's missing is the fairy lights … 🙂