Each Love From Santa letter is specially customised for your child and is available in 3 vibrant Christmas designs. Choose your preferred design during the order process.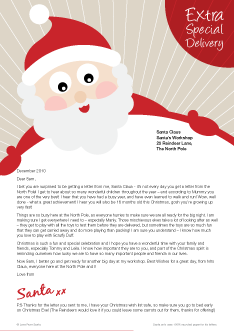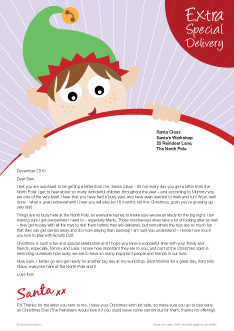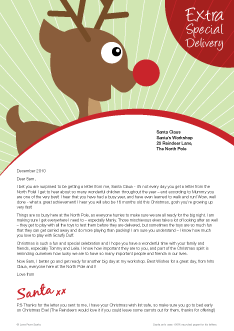 Each letter is customised with
Child's Name
Sender's name
Child's age
An achievement
Suburb
Family/Friend's names
Personal P.S message where you can add whatever you like!