Love from Santa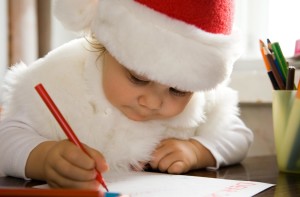 Love from Santa is for people who like doing magical things FOR CHILDREN (fairies, tooth fairy, easter bunny etc). It's for ADULTS who believe in the MAGIC of Santa. Adults who are willing to do something SPECIAL and out of the ordinary at Christmas time, who are willing to invest their time in creating the magic of the story and carrying it on in their homes.
We LOVE people who love wreaths, advent calendars, christmas trees, reminder food, santa footprints, half eaten carrots and jingling bells.
We LOVE crafted, clever, boutique things.
We LOVE anyone who wants to play "imagine" with us.
We LOVE bringing little dream of Santa to life … and that is what 2016 is all about for us!
_____________________________________________________________________
This year Love From Santa has grown quite a lot in the last 9 months! Like a MASSIVE amount. We have declared ourselves the HOME of all things Santa. That is all things Santa that are stylish, fun and authentic. This year we bring you more amazing letters (they are just so popular) for you all. You should read the new letters – they are sooo sweet. We have a much bigger and NEW range of Santa stockings and sacks. We have Advent Calendars. We have Santa envelopes. We have Stocking Fillers especially choosen to FIT into stockings! Also we have some fabulous articles about Santa, Santa craft ideas, inspiration and support for all your Santa pursuits.