How do you write a letter to Santa?
Writing to Santa is probably one of the most exciting (and important!) things that a child will do every year. Its a letter filled with many moments worth of thought, so much hope and all the anticipation in the world. When you sit down to write your letter with your child here are some tips to help you get all that most important information out in a clear and concise way for Santa. Make sure you all start off watered, feed and rested …
Tip #1
Its always a good idea to remind Santa where you are going to be sleeping on Christmas Eve – although he knows these things, it's never too silly to double check this with him!
Tip #2
Santa loves hearing about clever children – tell him something you have achieved this year that you are really really proud of
Tip #3
Don't forget to mention a few of the things you are hoping to be given at Christmas time in your stocking! Maybe even some of the things Mummy & Dadddy don't know about
Tip #4
Have you been "good" I know Mummy and Daddy always say Santa wont come if you haven't been good. But I'll let you into a secret -Santa actually likes a little bit of good wickedness.
Tip #5
And finally don't be afraid to sprinkle your letter with colour, sparkles and pictures. Its inspiring and makes the letter memorable for Santa!
To complete the experience order your child a RELY LETTER from Santa, from us. Just imagine the delight when it arrives in the letterbox! The most beautiful and cleverly written letters, cleverly personalised in multiple ways for your child are only $10.95.
Here's a funny example we have found … he needed some tips and tricks I think!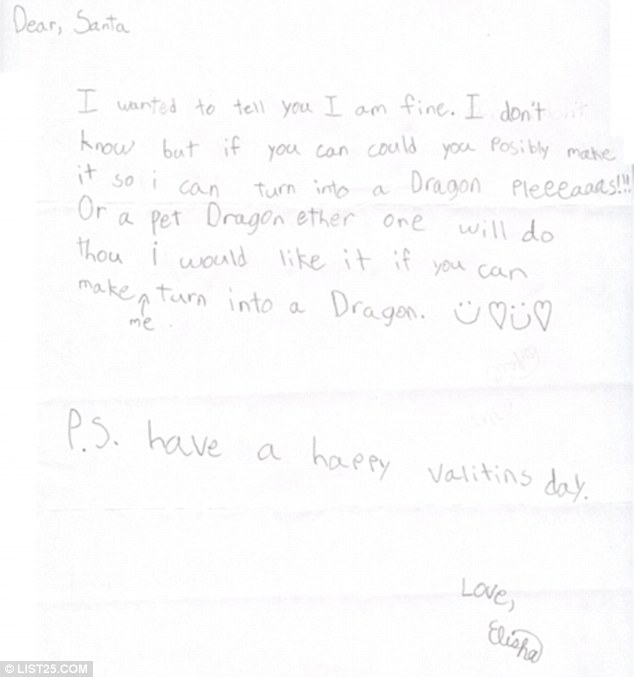 Make sure you check out our Pinterest account to see some  more Santa letter examples including the written to Santa letter written to JFK in 1961 when an 8 year old proclaims – "Please stop the Russians from bombing the North Pole because they will kill Santa Claus"! JFK wrote a very reassuring reply …