So when did the 2015 Christmas Creep start?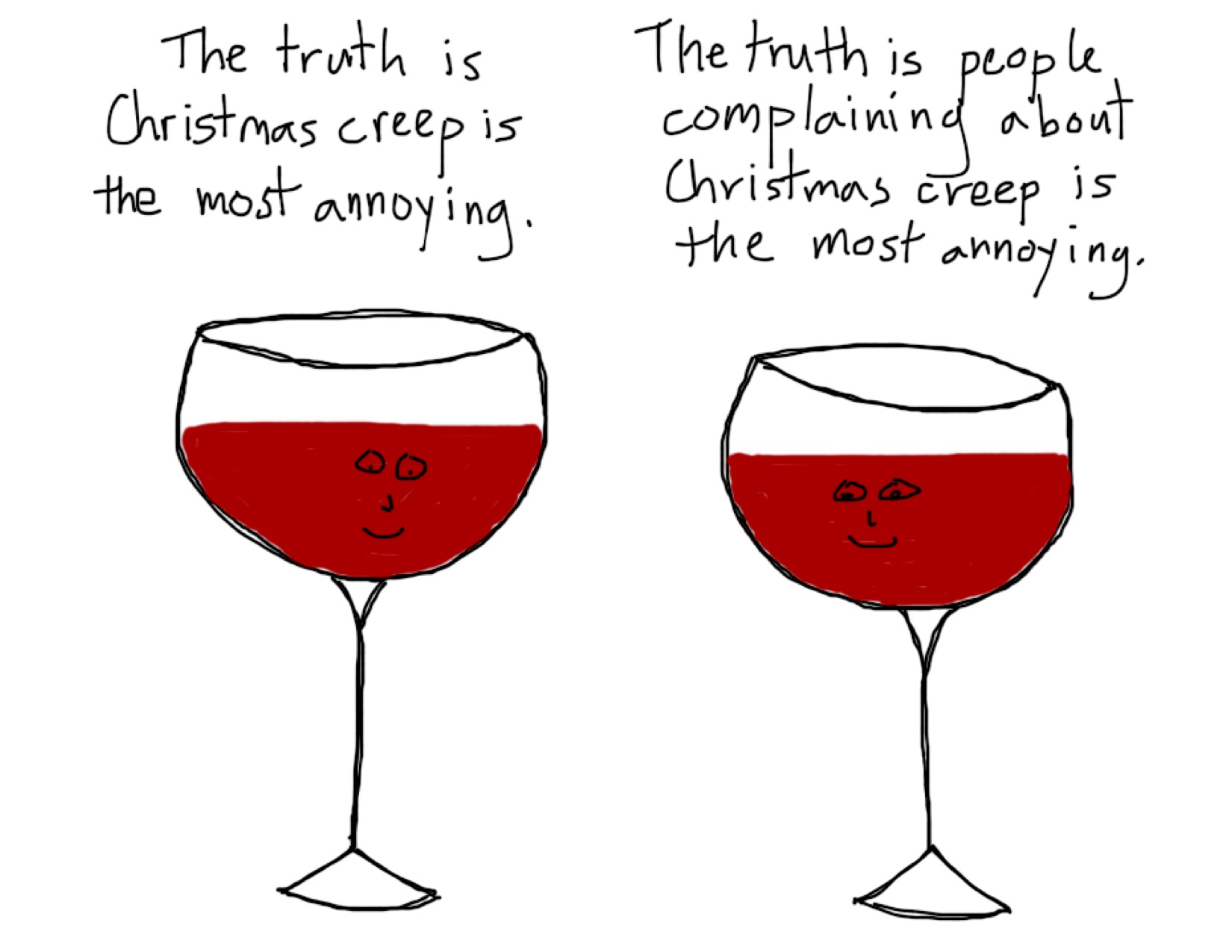 See the link below from the Daily Telegraph that talks about CHRISTMAS CREEP 2015! Seems this year Christmas has started as early as August in some places around the world – and not just small places we are talking Selfridges in the UK, David Jones in Australia and Target too – selling Christmas wrapping paper, Christmas stockings and even new ranges of Christmas toys.
Personally we think that's just a bit wrong, and totally creepy!
Poor ole Santa his holidays are getting cut shorter & shorter … and will the magical Santa letter join the 'creep' trend as well, however will Santa keep track?!
x
http://www.dailytelegraph.com.au/rendezview/dear-retailers-august-is-far-too-early-for-christmas/story-fnpug1jf-1227471332148