Magical Christmas traditions …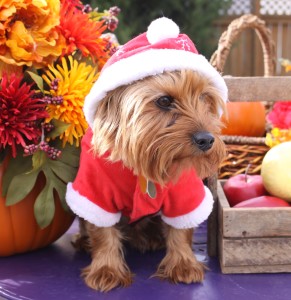 Baking cookies for Santa, carol singing with your friends at the top of your lungs, writing Santa letters, hanging your Christmas stockings on the 10th of December, finding the orange at the bottom of the stocking (or the lump of coal!), leaving empty Santa sacks under the tree, BBQ on the beach Christmas Eve or dressing your dog up as Santa and parading him in all his glory?! So many wonderful and special things we all do to make this time of the year magical and memorable.
Share with us some of your special Christmas traditions.
We will be giving away 20 FREE SANTA LETTERS* to families who share with us their most magical Christmas traditions. We would LOVE to hear from you. Simply share them on our Facebook page or  email us at at support@lovefromsanta.com.au to be in with a change to WIN!
And if you need some inspiration, or just a light hearted magical Christmas read check out some of the most bizarre & delightful christmas traditions from around the world in this cool article .
I've list the ones that tickle our Fancies the most at Love From Santa …
From Norway:
It is believed in Norway that on Christmas Eve, witches roam the skies along with other mischievous spirits. Since a witch's prime mode of transportation is a broom, families hide all of their cleaning supplies attached to sticks, to stop the witches from stealing them.
From Iceland:
Why have one Santa Claus when you can believe in 13? That's what children do in Iceland, where the "13 Yule Lads" are said to come to town two weeks before Christmas, and leave after the holiday. Once depicted as mischievous, they have taken on a more benevolent role in recent years.
From the Ukraine:
In the Ukraine, there's a legend that a poor widow found a Christmas tree growing in her yard during the summer months. Her children were thrilled to finally have a tree, but she didn't have money to decorate it. When the family woke up Christmas morning, a spider had spun a web around the tree, decorating it for the family.
When the youngest child opened the window on Christmas day and light hit the web, the web turned to silver and gold. Stemming from that legend, now people in the Ukraine hide spider webs in their trees and whoever finds it Christmas day will have good luck that year.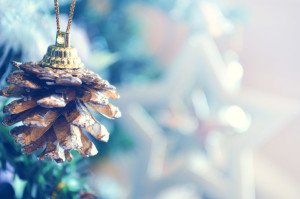 *T&Cs – Winners will be selected based on the levels of 'magic' in their tradition shared, they will notified at the end of the week. Letters will be awarded to all the children within the immediate family – so everyone recieves a little bit of Santa love! P&P costs for any international destinations will added at checkout and applied after free santa letter discount code, free santa letter code valid until the end of November 2015.  All material shared with us may be used as "quotes" in our newsletter and related communication materials with our partners.