Are you Christmas Elf ready??
It's one of the things that every year, just suddenly hits you … 30th November and OMG I have to get that Christmas elf out! And on that subject where of where is he …?!
When I first got into this business back in 2015 the Elf on Shelf was still quite a new concept, so much so I actually got a contract in place for selling them – I would never have believed they were going to get as big as they now are!
And I must admit back then I was a little reluctant to add this to our Christmas build up … but I am so pleased I did.
I LOVE our Elf. Rapunzel.
So much so that I now have two! Rapunzel & Bella (see them below – insert love heart!).
I can't wait for them to come back.
If you found yourself with an offical Elf on the Shelf you would have been given the book explaining in a lovely rhyming story the reason he / she has visited you, the rules for the duration of his stay and the consequence of them not being followed. It was a handy book for my young children to help them really grasp the concept. There are lots of other lovely Elves out there now too, some really beautiful ones!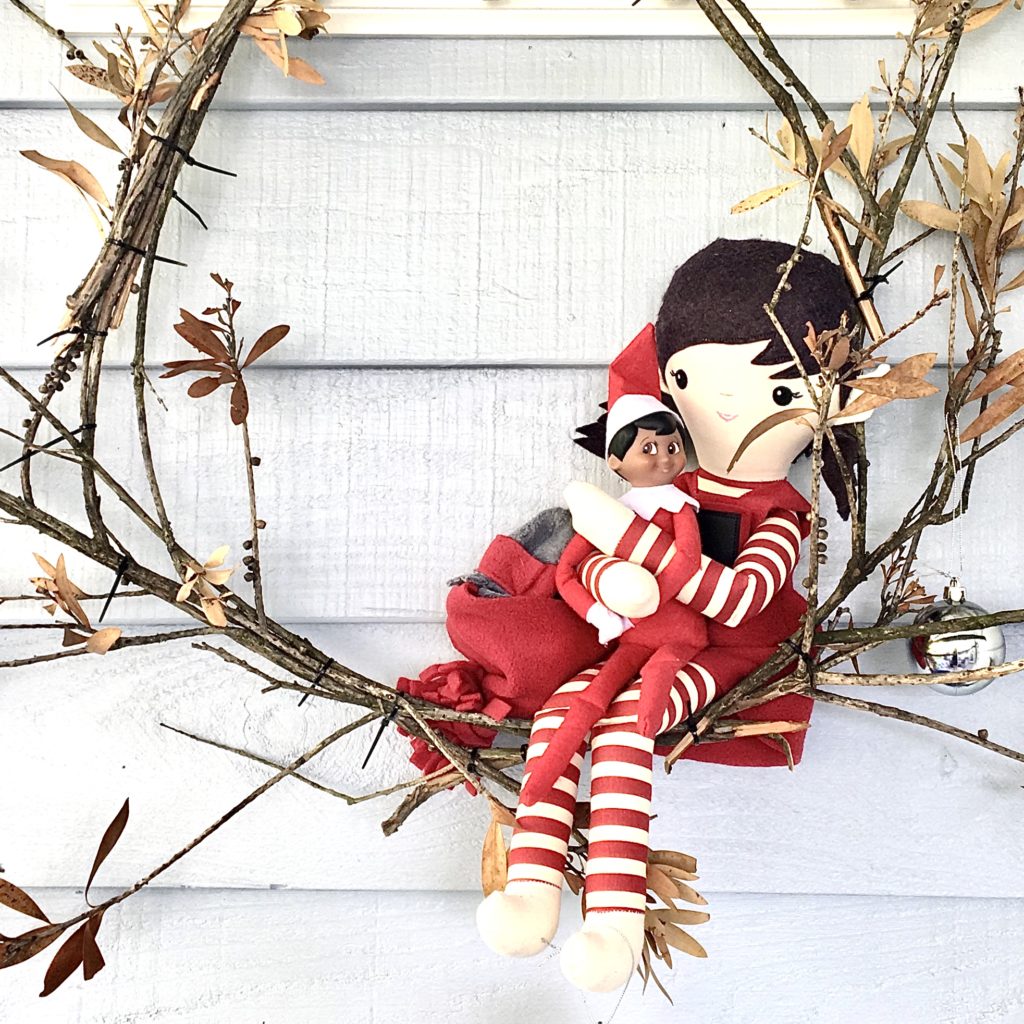 To recap .. the basic premise of the Elf is:
Santa has sent you an elf for the Dec 1st to 24th period
You are to name, love and look after your elf
He watches your family during the day to make sure that everyone is behaving
He flys back to Santa (magically) every night to report his findings
When he comes back each night, he is found somewhere new. Because Elves are renown for being rather cheeky they can often be found doing mischievous things in your house
You must NOT touch the Elf or his magic disappears … so whilst he looks like a doll during the day, that is in fact purposeful, touching him will ruin his ability to turn back into an Elf that can travel back to Santa at night time (as I've already had to explain in detail to my daughter this year)
Your Elf will leave you on the 24th of Dec, regrouping with all the other Elves. But fear not, hold back the tears, he / she will be back on 1st December the next year!
The best bits about having an Elf
Children just LOVE it
It really creates a different feeling in the house for December, and the whole family gets onboard
Their is huge anticipation for the Elf to come back. Even the oldest of Kids can't wait for the Elf to come back!
The Elf reports bad behaviour … he's always watching. Meaning you are guaranteed a few days of good behaviour at least 🙂
The worst bits about having an Elf
Remembering to move the Elf every night!! Those of us with elves in our houses in the past, I can guarantee, have all had at least one late night moving on the elf! And many having woken in the middle of the night to have to go and do it! And I am sure there are some equally good tales that have been told about why he /she actually didn't move at all last night (ha).
Saying goodbye on the 24th of December! There have been some very broken little hearts when the Elves leave. Luckily all that wrapping paper and present filled frenzy of Christmas Day is a good distraction!
Some great suggestions for Elf Activity
Just following the hashtag #elfontheshelfideas will give you a good selection!
I've also pasted below a clever list from @misskyreeloves Adore Christmas guide which had a good list too, although my Elf is gone on Christmas Day, he's more than had his time in the sun by then!
I always try to keep my Elves out of touching height – because resisting temptation is not a strong characteristic of many children!
Happy Elfing 🙂