My letters are back for 2022 (YAH)!
Santa has been working closely with me these last few months and he has a wonderful set of letters ready to send to lucky children again. His tales are just as delightful as ever (oh how I wish I could be a fly on the wall up there in the North Pole) and Mrs Claus has added a few little thoughts this year too.
The method for ordering and receiving my letters will be the same as back in 2020, I've given a quick / detailed recap below.
Letter orders will open October 23rd, and will be open until November 23rd only. Orders can be made on that date here
I can't wait to start writing these special notes once again.
Magical Christmas wishes to you …
Pippa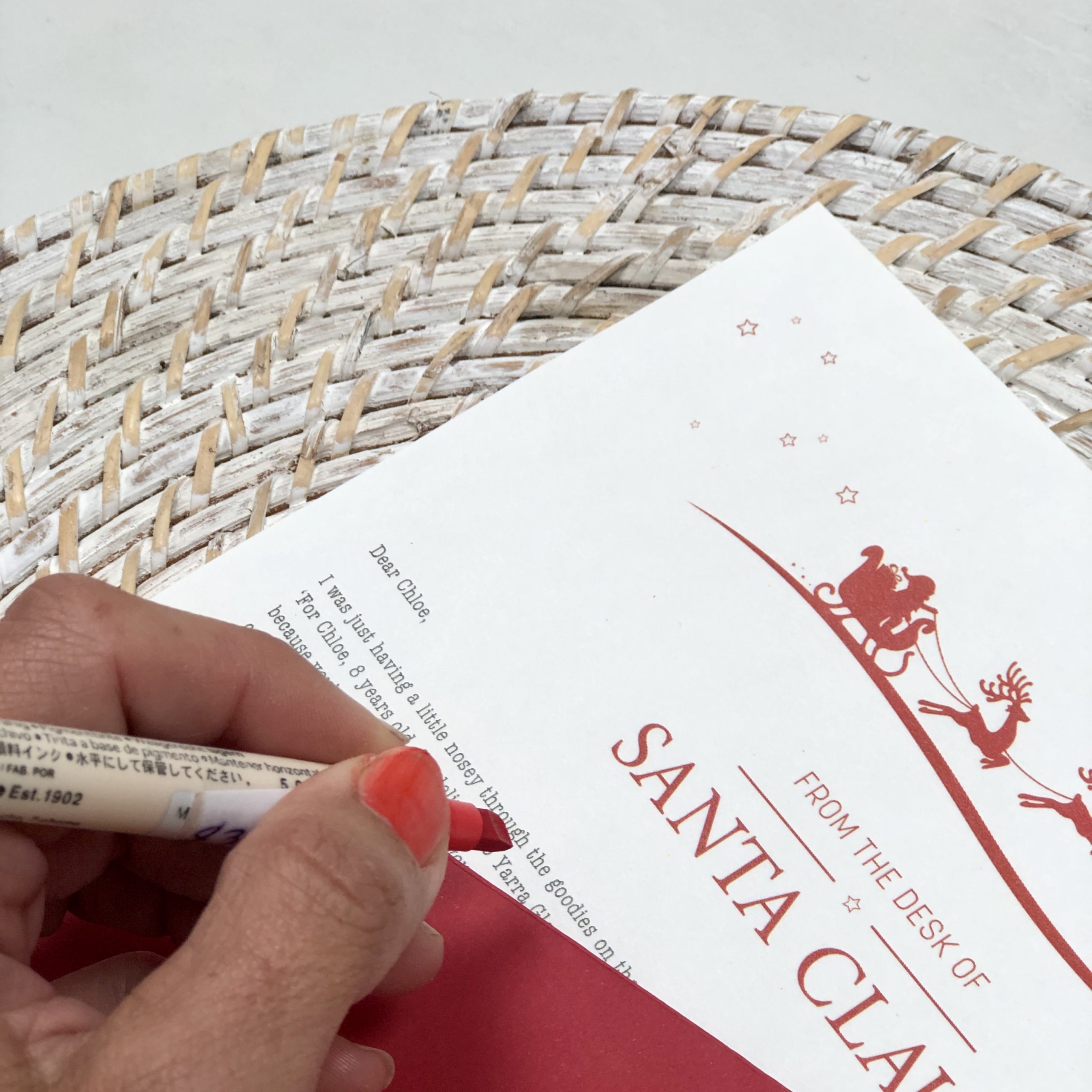 How to order and receive magical letters from Santa
*Santa's special letters will be the same as they have been … cutely written letters full of news from the North Pole cleverly personalised with the information provided about the child. They will come on your choice of 1 of the 3 cute letter designs in a magical red envelope. There are differently worded (and designed) letters available for up to 3 siblings.
*There is a special "babies first Christmas" and a "believe" letter available too. The believe letter is designed to encourage those older children to keep believing despite what might seem like overwhelming logistical challenges and it tries to explain how Santa's magic works and needs them to be part of it. You can read more about it here
*All orders will be processed and posted out to you approx. two weeks after making your order
*The person who made the order will receive a plain white envelope in the mail marked "NORMAL MAIL". The magical red envelopes will be inside, addressed, stamped and ready to be put in your letter box closer to Christmas – when the time is right for the letters to be discovered 🙂
*Each letter is $12.95 and there is a $2.50 postage & packing per order added at the checkout (P&P is not per letter, but rather per order / family of letters)
*Orders need to placed as early as possible as there will be limited numbers this year
*All NZ mail will be received start of Dec
*PLEASE follow me on instagram for all the important dates, reminders and ideas!!