There is something about Christmas!
Well it's that time of the year again – I can hardly believe it. BUT I am so excited!!
As always there has been, and still is, a lot going on in the North Pole. So much to do, and so much fun to be had with all those cheeky characters.
I've been working with Santa and Mrs Claus for the last few months sorting out their letter writing process for 2019. They are so dedicated and passionate about this part of the Christmas experience. They have some great tales to share with the children this year (including a story about Santa's spotty underwear!). What I would give to be a fly on the wall!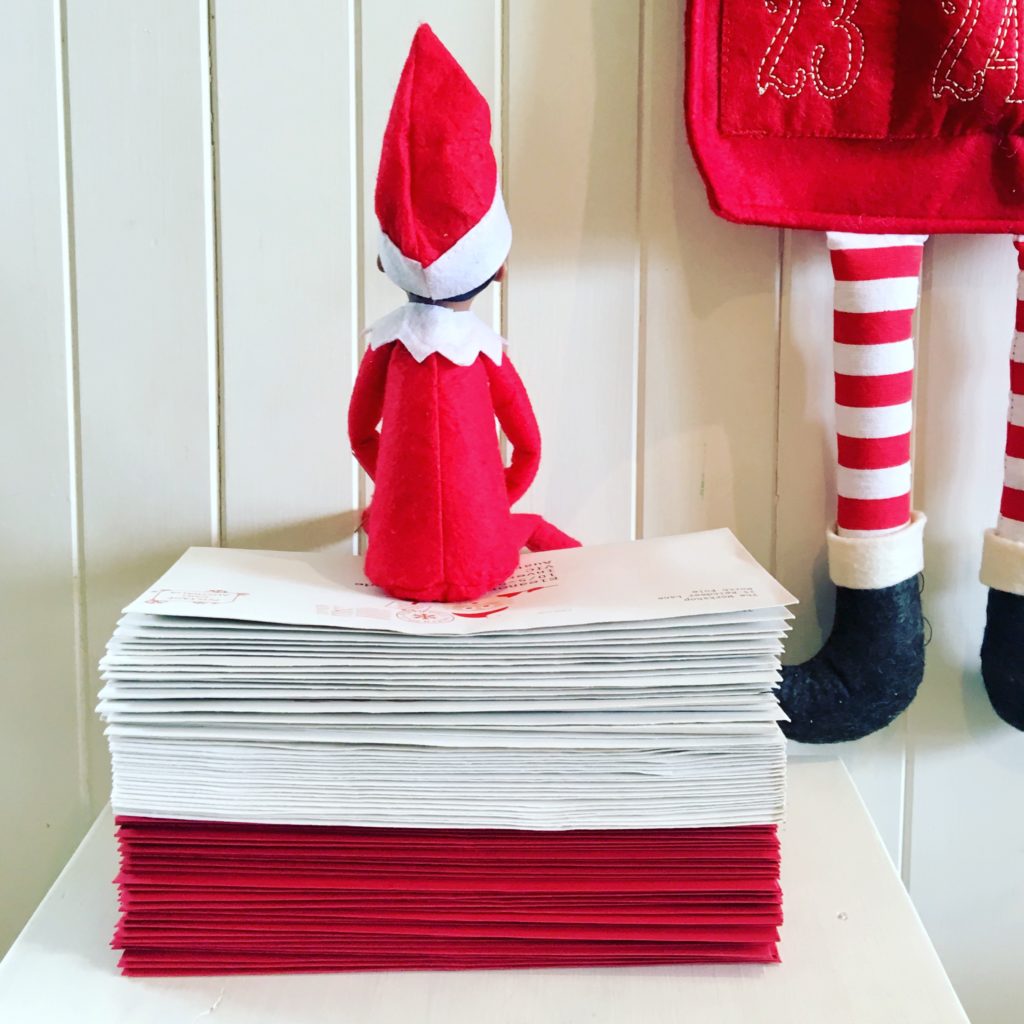 So what's new this year?
This year, I have included the Head Elf's "Naughty or Nice" stamp on all envelopes. I am hopeful by the time the letters hit the mail ALL children will receive a big tick in the "Nice" box (my own daughter being the only exception at the moment)!
After many requests last year I have increased the letter deliver options to FOUR. Starting in November and going right until the last few days before Christmas. Posting periods took a lot longer last year than the times advised by both Australia & New Post Post, so I will be using last years experience as a guide for the snail mail timings this year too.
Finally I have had to increase the price of the letters by $1 this year. As much as I try to keep costs down, the reality of running a small business and providing a high quality product, with integrity, mean that this increase is necessary. All current customers have been offered an Early Elf Special until the 10th of November as a thank you for their support to date.
I am so looking forward to the next 9 weeks. I read each and every letter and all the lovely details as they come in which builds the most amazing magic. If I reach out to you to double check a detail or help fill in something that doesn't quite make sense, please don't be offended, I am just a perfectionist in pursuit of the best Santa magic we can deliver together!
One last thing … I just LOVE hearing about the requests for letters, seeing photos of letter being posted to Santa, and of course of hearing reports of letters arriving. So please please do share.
FOUR delivery time choices:
Letter arriving last week of Nov (25th – 29th)
Letter arriving 1st week of Dec (2nd – 6th)
Letter arriving 2nd week of Dec (9th – 13th)
Letter arriving week before Christmas (16th – 20th)
LAST ORDERS
Last orders for letters leaving Australia: 22nd November
Last orders for letters in Australia: 12th December
LETTER FEATURES
Three special letterhead designs
The cutest, cleverest new letters full of news from the North Pole
Father Christmas or Santa sign off choice
Premium thick red envelopes
All letters are hand signed by Santa's special red pen
Postmarked as North Pole mail + stamped officially from Santa's Workshop
"Naughty or Nice" mark on each envelope
Cost per letter is $12.95 (postage included)